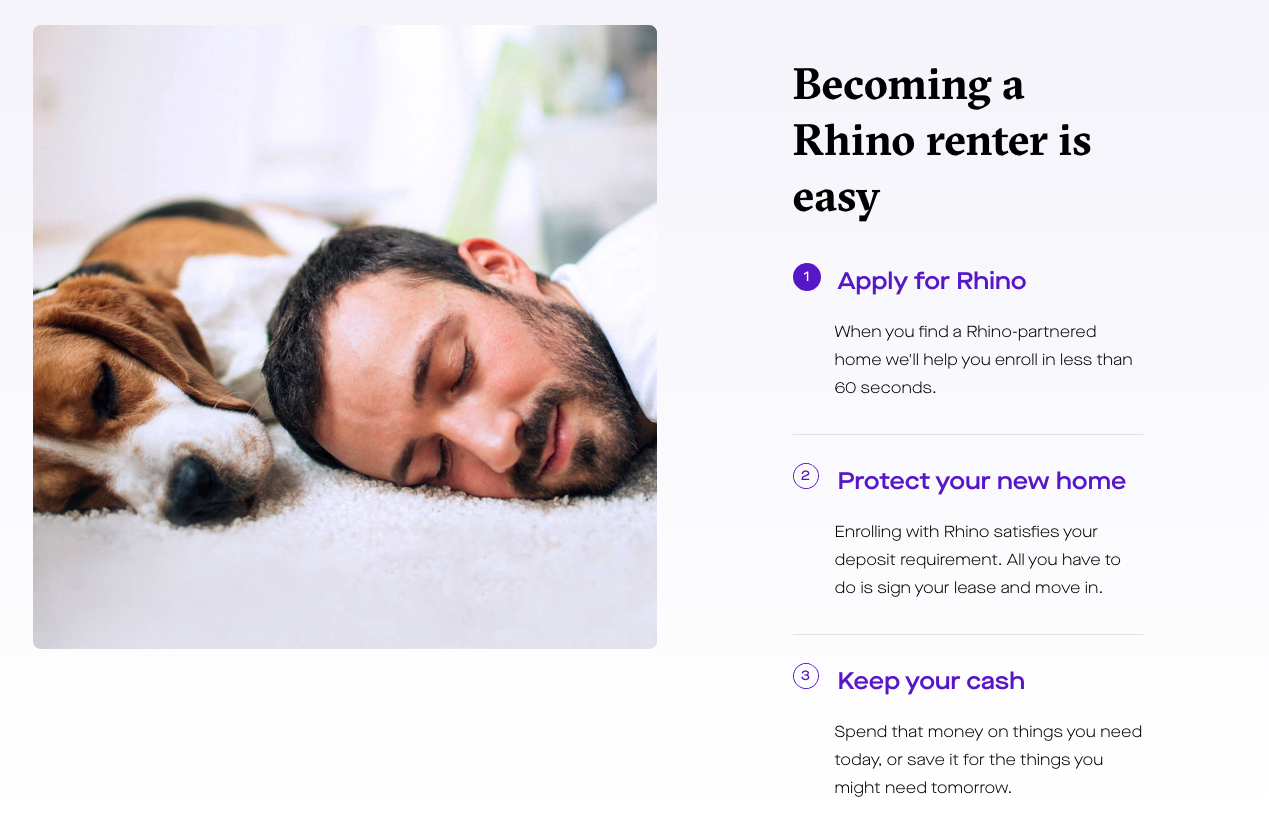 Rent here and save your deposit. Our community offers a program called Rhino, where renters do not have to leave a deposit to move in.

Similar to a traditional cash deposit, Rhino covers your apartment against damages and unpaid rent. Rhino does not cover your personal belongings the way renters insurance does. It covers your deposit fees to move in.

*See policy for details.
CLICK HERE TO ENROLL TODAY